Any renovation project, large or small, can be all-consuming in terms of your energy and money. Here are six loan types that can help you with the latter.
Considering transforming your home from 'blah' to 'brilliant', but lacking the funds to support your major makeover? Never fear, we've rounded up a few different home renovation loans to help you turn your dream into a reality.
Whether you want to make a few finishing touches to your home with the help of a paint job or completely turn your home into something magical, there's an option to suit your needs.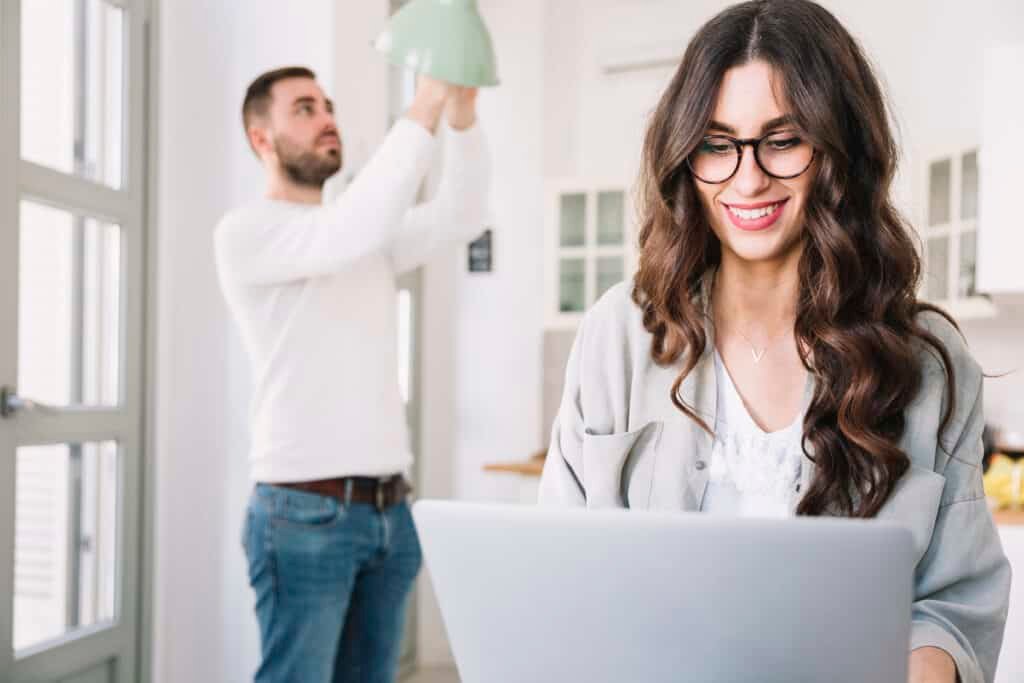 1. Home Equity Loan / Renovation Loan
This service is probably the most common way people borrow money from the banks when they want to renovate. It involves borrowing against the current value of your home (secured loan), before any value-adding renovations.
Renovation loan criteria means you won't be able to borrow the full value of your home without mortgage insurance for this type of product, but you can usually borrow up to 80 per cent of its value if you own it outright.
One potential problem is that the cost of your renovations may actually be higher than the equity you have available. Another potential risk many people find is that the value added to their property is less than what they spend on the renovations.
2. Construction loan
This is similar to a home equity loan or renovation loan, except the banks will take into account the final value of your home after the structural renovation – this is also known as an 'as if complete' valuation and is normally used for a major renovation involving structural changes, or when constructing on vacant land. You won't be given the full construction loan amount upfront, but in progressive payment amounts over a period of time.
If you are constructing your home with a licensed builder, they will provide you with payment invoices at certain points of time as your home construction moves along towards completion. The invoice amounts are drawn from your loan amount by your bank to pay the builder at each stage of completion. This is called a progress payment schedule which will be included in your signed building contract. A workable and watertight building contract is as important to the success of a building project as the plans, designs, and materials used during construction. Most banks will require a copy of an industry standard building contract. More information about this can be found here.
3. Line of credit
This may be ideal for ongoing or long-term renovations. When you apply, you can establish a revolving credit line that you can access up to your approved limit, whenever you want. You only pay interest on the funds you use and, as you pay off your balance, you can re-borrow the unused funds without reapplying.
However, care must be taken not to get in over your head in terms of serviceability – make sure you can make repayments on the line of credit that will reduce the principle.
The best way to think about this product is that it's just a big credit card limit. The rates are always much higher than a regular standard variable loan and it is not very popular or commonplace anymore due to high interest rates, strict application criteria, and fees and charges.
4. Homeowner Mortgage Loan / Topup
If you're planning to completely transform your home and undergo a major renovation, structural renovation or makeover, this may be a good option as you can spread the cost over a long period of time. You could even possibly borrow up to 90 per cent of the value of your home and take advantage of mortgage rates, which are often lower than card and short term loan rates.
5. Personal loan
If you're only making minor renovations – Personal Loans are usually capped at around $30,000 – this might be suitable, but interest rates on personal loans are higher than on home loans.
The advantage with Personal Loans can be the speed to approval – which can be from application to funded in your bank account within 48 hours. With a mortgage, you may need to order a valuation or pay a fee to top up or vary the existing loan and can take anywhere from 2 weeks to 6 weeks depending on the lender process and assessment timeframes.
6. Credit cards
This option is only if you want to undertake really small renovation projects. The interest rates are usually much higher than on mortgages, but for a very small project that extra interest might actually total less than loan establishment fees. There are many different options available including interest free cards and points earning cards.
You may end up paying more in service fees and interest versus a home loan, even on interest free cards which sound great – but can end up costing you more in the long term.
It is also important to note that this can have a big impact on your ability to service future lending and may mean that you cannot take out any new lending until you reduce your repayment or close your unsecured loans.
One thing you must do
There are very few exceptions to the rule that your renovations should add more value to your home than they will cost to carry out. Think about how the money you spend on a renovation will increase the value of your property.
For example, consider making changes that would appeal to the majority of potential buyers to help you sell your house faster and at a higher price. There are many ways you can 'manufacture' equity in smart, repeatable and consistent ways. Please reach out to us if you would like to discuss your options or have any questions.
Apply for the HomeBuilder Grant
This provides eligible owner occupiers with a grant of up to $25,000 to build a new home, substantially renovate an existing home or buy an off the plan home/new home.
Currently the grant is available for renovation projects that:
Have a contract to substantially renovate your principal place of residence where the renovation contract is between $150,000 and $750,000 (inclusive of GST), and where the value of your existing house and land does not exceed $1.5 million.
If you own a property (house and land) and demolish the house to rebuild, or your home was destroyed during the 2019/20 NSW bushfires, these will be treated as a substantial renovation, subject to the same values.
Check your eligibility in your local state below or contact us to find out more: